Inside Insurance: Our Blog
Keeping you informed.
Davis & Towle has a longstanding tradition of providing straightforward insight into our industry.
We have created an evironment where conversation is candid and transparency is paramont; a place where you can feel safe. Our blog, Inside Insurance, sheds light on the many aspects of protecting you, your family, and your investments.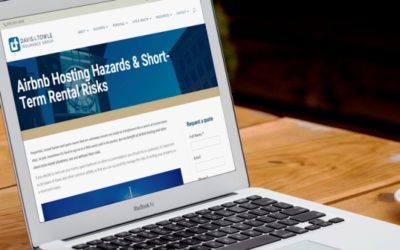 Properties, second homes and spare rooms that are otherwise vacant can easily be transformed into a source of income these days. So yah, sometimes it's hard to say no to a little extra cash in the pocket. But the benefit of Airbnb hosting and other short-term rental...